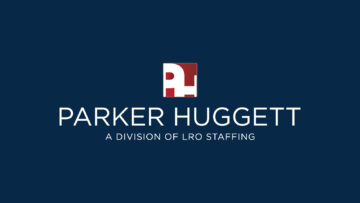 Administrative/Proposal Coordinator, ICI Construction – Permanent – 2693 Toronto, ON
About the Opportunity
Parker Huggett has partnered with an established General Contractor with over 25 years of experience delivering high-quality ICI construction projects across Ontario. This GC is part of a larger group of companies encompassing civil works, condo development and asset management. Projects include TTC, LTC and retirement homes, hospitals, recreation centers and government administrative buildings. Project values range from $10M-$100M. With 2 new project awards with TTC, we are hiring an experienced Site Superintendent with strong leadership skills and ICI project experience in a GC setting.
About the Job
Duties include but are not limited to:
Assist in the preparation of Pre-qualification submissions for potential projects
Assist in coordinating requests to sub-contactors related to tender closings
Maintain Maystar's existing sub-contractor data base
Manage and file documents for proposals both digitally and hard copy
Duties include writing draft narratives in response to proposal requirements, assisting with document management, data entry, etc.
About You
The successful candidate will have the following:
7-10 years in a related role preferably in the construction industry
Ability to write proposals in concise, clear, and well-organized manner which are free from grammatical errors and spelling mistakes
Ability to read and comprehend Requests for Proposals / Requests for Pre-Qualifications prepared by outside organizations
Proficiency in computer programs such as MS Office Suites and related industry software
Strong time management and organizational skills
Excellent communication skills – both written and verbal
Highly organized to manage multiple tasks, prioritize workloads and monitor deadlines
Attention to detail to ensure accuracy in documentation, filing and record keeping
Flexible to adapt to changes in workload and to undertake additional responsibilities
Ability to work with others as a team
Ability to work flexible hours as the project schedule demands
Compensation Details
Competitive base salary, medical benefits, RRSP matching, discretionary bonuses and travel allowance are included in the compensation package. 
How to Apply
Please apply by clicking the "Apply for Job" button and follow the instructions to submit your résumé. You can also apply by submitting your résumé directly to Sonia@parkerhuggett.com. If you are already registered with us, please contact your Recruiter and quoting job 2693.
Thank you for your interest in this role. One of our Recruiters will be in touch with you if your profile meets the requirements for the role and the expectations of our clients. Please note that all candidates must be permitted to work in Canada to be considered for this opportunity. 
For more information on Parker Huggett and our process for matching top talent with top organizations, click here: https://parkerhuggett.com/our-process/