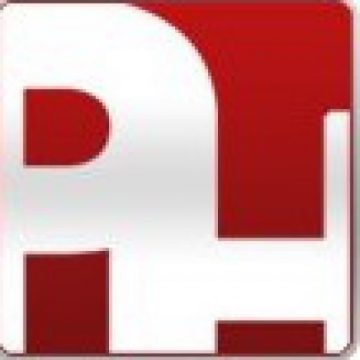 Chief Estimator, Painting (ICI) – Permanent – 2477 Gatineau, QC
About the Opportunity
Parker Huggett is proud to be working with this family owned, but very forward-thinking specialist contractor.
With 38 years in business across the Ottawa, Gatineau and Montreal regions, they have built an excellent reputation for delivering painting and coating work for the ICI and Infrastructure sectors, typically with $500K to $1.5M scopes of work on a given project.
Now, to aid in their continued growth, we are assisting in their search for a Chief Estimator
Duties include but are not limited to:
Ensuring the validity of the team's estimates
Making recommendations to the Director of Operations for the closing of submissions
Allocating proposals to be analyzed to the various estimators in the team
Standardizing estimate procedures
Ensuring attendance at industry Networking events
Optimizing the tools available to be on the lookout for the new projects to be estimated
Preparing cost estimates of the materials, labour and equipment required to complete a project, according to plans and specifications;
Reading and interpreting contracts
Awarding subcontracts and approving procurement
Updating Product costs/labor yield in the company database
Motivating and empowering the team to manage their continued professional growth
Ensuring that the team of estimators have all the necessary tools training they need
About You

The successful candidate will have the following:
Bachelor's degree or college diploma in a construction or architecture related field
5+ years' of experience in estimating or painting contract management
Analytical skills combined with a great attention to detail
Organizational skills
Proficient general computing abilities
Understanding of painting regulations and technical standards
Excellent analytical and planning skills
Excellent time and priority management
Interpersonal skills, listening
Communication and negotiation skills
Bilingualism in French and English (some limited proficiency may be acceptable)
About the Job

Once settled into the team, this company can offer a wide variety of tangible and intangible benefits including, competitive salary, flexible working, office locations in 3 regions, extended vacation options, reliable work-life balance, continuous training, and a team environment where everyone is genuinely invested in the happiness and success of their colleagues
How to Apply
Please apply by clicking the "Apply for Job" button and follow the instructions to submit your résumé. You can also apply by submitting your résumé directly to ScottH@ParkerHuggett.com. If you are already registered with us, please contact your Recruiter and quote job 2477.
Thank you for your interest in this role. One of our Recruiters will be in touch with you if your profile meets the requirements for the role and the expectations of our clients. Please note that all candidates must be permitted to work in Canada to be considered for this opportunity.
For more information on Parker Huggett and our process for matching top talent with top organizations, click here: http://www.parkerhuggett.com/#ourprocess