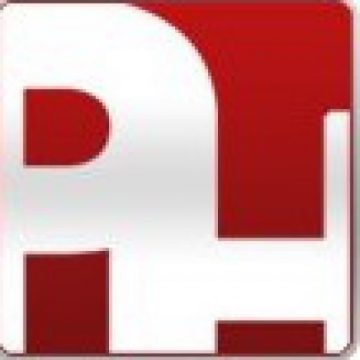 Civil Superintendent – Permanent – 2222 North Vancouver, BC
About the Opportunity
Parker Huggett is working alongside our trusted partner in BC's civil infrastructure space to recruit a Superintendent to join their team.
This progressive and multi-disciplined group specializes in designing, building, and maintaining transportation infrastructure and urban projects. Their focus includes everything from municipal work up to $10M to complete Design-Build transport infrastructure schemes up to $80M, each constructed with the highest consideration to the health and safety of their employees and an innovative focus on sustainable growth. With every project delivered, their goal is to help reduce the environmental impact of their works and material production.
The business operates multiple offices and related plants across Lower Mainland BC including Surrey and the Fraser Valley. Boasting an overall company structure that spans across Canada and abroad, as well as a deeply rooted local history in BC, this committed local partners' mission is to deliver mobility solutions, engage and strengthen social bonds, and provide clients' optimal benefit. The organization strongly values client satisfaction, teamwork, responsibility/accountability, innovation, entrepreneurship but, most importantly, the safety of one another.
Having been recognized as one of BC's Top Employers on multiple occasions, they have a proven track history of providing employees with great benefits, development, compensation and overall an excellent place to work.
Duties include but are not limited to:
Maintaining, promoting and enforcing the company safety program
Scheduling and maintaining the smooth day-to-day operations on site to ensure projects are delivered effectively
Ensuring quality standards are set and met effectively
Working cooperatively with the project team, including Project Managers, Senior Management, Coordinators, Summer Students and other Superintendents
Communicating effectively with external stakeholders
Monitoring and managing the financial results of the project. Keeping the project budget up to date
About You
The successful candidate will have the following:
Substantial experience in Road Construction with extensive knowledge in excavation, utilities installation, grading and paving
Minimum 5 years' Experience in a related role
Experience on projects valued at $5M or higher
Strong leadership skills
Excellent oral and written communication skills
Experience with Microsoft Office and scheduling software
About the Job
This world-class organization is able to offer a competitive benefits package and salary for the role.
As with any construction role, priorities and working conditions are subject to fluctuate dependent on the needs of the project, but this is a full-time, salaried position.
Other benefits include health, dental, life insurance, RRSP matching up to 5%, vehicle, gas card, share programs and more.
How to Apply
Please apply by clicking the "Apply for Job" button and follow the instructions to submit your résumé. You can also apply by submitting your résumé directly to ScottH@ParkerHuggett.com. If you are already registered with us, please contact your Recruiter and quote 2222.
Thank you for your interest in this role. One of our Recruiters will be in touch with you if your profile meets the requirements for the role and the expectations of our clients. Please note that all candidates must be permitted to work in Canada to be considered for this opportunity.
For more information on Parker Huggett and our process for matching top talent with top organizations, click here: http://www.parkerhuggett.com/#ourprocess