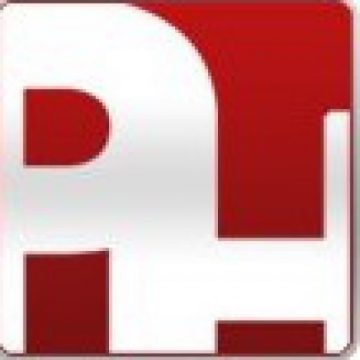 Consulting & Design Services Manager, Roof Access and Safety Solutions – Permanent – 2490 Ottawa, ON
About the Opportunity

Parker Huggett is proud to support a long-term partner of ours, an Ottawa-Valley based manufacturer, supplier, and installer of roof access, safety, and fall-arrest systems 
In recent years, the team has begun offering roof hazard reviews and are now looking for a suitable candidate to help further develop and lead that business function
Duties include but are not limited to:
Managing reviews, inspections and certifications of installed product including; Product installed as a result of tender or products installed by other companies
Pursuing opportunities to offer and perform annual inspections
Assisting in the development of improved standards and processes for the program
Ensuring a daily presence on each assigned project. Be the company's face on site
Coordinating with CAD Team to create solutions for customers
Understanding the needs for roof access and the roof system itself in order to advise in the design of the solutions  
Creating, writing, and managing tenders for projects
Liaising with clients to remain involved throughout the execution of resulting projects
Applying codes and regulations to inspections, reviews, and designs
Assisting in defining the inspection and review offering; Create contracts and agreements
Creating certificates, required documentation, and develop deliverable documents for customers
Following company policies and procedures
Other tasks/duties as may be requested
About You

The successful candidate will have the following:
Proven experience within roofing, fall-arrest safety, roof access solutions, manufacturing, external trade solutions, or building inspection related roles
The ability to be self-motivated
Knowledge of the codes and regulations of roof top and height safety
A strong understanding of the construction process, including the tender process and writing tenders
A keen attention to detail
Excellent communication skills
The ability to work with internal departments and customers to achieve efficient/effective rooftop solutions
Experience in engineering is required, P.Eng. an asset
About the Job

This role is a full-time permanent position, offering competitive salary depending on experience. In addition, the company offers a comprehensive benefits package including quarterly bonuses, and a RRSP. If you are a high achiever with the requisite experience, apply now!
How to Apply
Please apply by clicking the "Apply for Job" button and follow the instructions to submit your résumé. You can also apply by submitting your résumé directly to ScottH@ParkerHuggett.com. If you are already registered with us, please contact your Recruiter and quote job 2490.
Thank you for your interest in this role. One of our Recruiters will be in touch with you if your profile meets the requirements for the role and the expectations of our clients. Please note that all candidates must be permitted to work in Canada to be considered for this opportunity. 
For more information on Parker Huggett and our process for matching top talent with top organizations, click here: http://www.parkerhuggett.com/#ourprocess