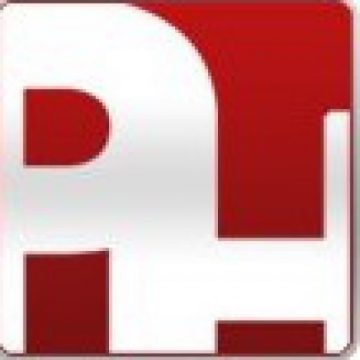 Customer Care Manager, Low-Rise Development – Permanent – 2491 Etobicoke, ON
Customer Care Manager, Low-Rise Development – Permanent – 2491
About the Opportunity
Parker Huggett has partnered with a full-service construction developer/builder of quality residential developments in the South Etobicoke and Mississauga area. Their in-depth knowledge and expertise come from 40 years of shaping the community through thoughtful, well-planned residential developments across the region.  With a large low-rise project moving into the first occupancy stages in Mississauga, we are recruiting an experienced Customer Care Manager to lead a small team of technicians to successfully turn over the units over the next few years.
About the Job
Setting up and enforcing the Customer Care standards in relation to the processes for consistency, including processing routine, emergency, and out-of-warranty items
Provide notices and communicate with purchasers and the listing agent
Manage the process of Home Orientation appointments with Purchasers and move-in arrangements
Manage the process for PDI, and suite closings
Manage the process of Tarion 30 Day and Year End deficiencies
Manage the process of Post Occupancy care, including maintenance and warranty review
Monitor and report completion of Payment Task Approvals, PDI and Technical Audit items, ensuring timely response by Customer Care Personnel and or Trades
Measure the number, type, and completion status of PDI and warranty items. Identify recurring items, investigate, and eliminate or reduce where possible
Ensure interdepartmental coordination between Project Management and Construction team
Manage the scheduling and coordination of re-occurring on-site meetings between Customer Care and Construction
Supervise and provide training to customer care technicians and handymen
Proven management experience in the Construction Customer Care Field
Familiar with low-rise construction processes, means and methods
Solid knowledge of Tarion Warranty Program regarding building products, construction details and relevant rules, regulations, and quality standards
Familiar with construction management software packages
Competent in conflict and crisis management
About You
Minimum of Post-secondary Diploma or Degree in building technology or a construction-related field
Minimum of 3 years of direct work experience working in residential low-rise construction as a customer care manager
Thorough understanding of construction methods, scheduling and PDI process
Excellent communication, integration, problem-solving and interpersonal skills
Excellent customer service management skills, including reconciliations and Tarion warranty standards
Ability to deal effectively in demanding situations
Highly effective organizational, planning and time management skills
Results-oriented with the ability to interpret and effectively manage multiple and competing priorities and timelines
Thorough knowledge of Tarion Warranty Standards
Microsoft Office applications, Excel, Word, Outlook Express, MS Project
How to Apply
Please apply by clicking the "Apply for Job" button and follow the instructions to submit your résumé. You can also apply by submitting your résumé directly to Krysten@ParkerHuggett.com. If you are already registered with us, please contact your Recruiter and quote job 2491.
Thank you for your interest in this role. One of our Recruiters will be in touch with you if your profile meets the requirements for the role and the expectations of our clients. Please note that all candidates must be permitted to work in Canada to be considered for this opportunity. 
For more information on Parker Huggett and our process for matching top talent with top organizations, click here: http://www.parkerhuggett.com/#ourprocess