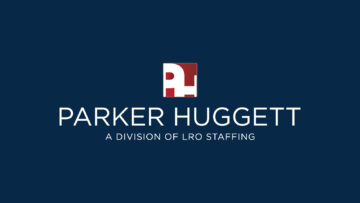 Director of Planning & Land Acquisition – Permanent – 2691 Guelph, ON
About the Opportunity 
Parker Huggett has partnered with a mid-sized residential developer/builder in SW Ontario with active residential projects across the region. With massive growth on the horizon, they are hiring a key member of the planning and acquisitions department. This company is all about culture and deeply care about employee experience. They are big on values, work ethic and creating a wonderful experience for home buyers. Our client is searching for a leader in the industry who embraces wearing a few hats, thinking outside the box, and rolling up their sleeves to get the project completed. 
This opportunity is suited for those with an entrepreneurial, curious nature who will bring fresh ideas to the table in the acquisition and planning process while supporting the project teams.
Duties include but are not limited to: 
Oversee the land acquisition and approvals process from start to finish ensuring it stays on time and on budget
Investigate and analyze opportunities through extensive due diligence and reporting (proformas and scenarios)
Lead and coordinate the Agreement of Purchase and Sale for land acquisitions, working with lawyers, agents, vendors, and internal stakeholders
Ensure the planning and approval aspects of the project are advancing in congruence with company goals and schedules
Visioning, approval strategies, subdivision design, detailed project plan, proforma development in collaboration with the Marketing/Design and Project Management Teams
Play a critical role on Project Teams with Zoning, OPA applications, as well as minor variance applications as a subject matter expert
Develop and maintain relationships with municipalities, approvals agencies and authorities to secure approvals
About You
As a key member of the acquisition, planning and development team, you will have:
Bachelor's Degree of Master's in Urban Planning or equivalent experience with excellent knowledge of he Planning Act
7-10 years of relevant work experience in planning and development
Exceptional communication skills with the ability to build and maintain strong relationships with stakeholders
Impeccable time management and detail orientation
Ability to make sound and confident business decisions using analysis and logical reasoning
About the Job
Competitive base salary, 18% performance-based bonus, 4 weeks vacation and excellent medical benefits.
How to Apply
Please apply by clicking the "Apply for Job" button and follow the instructions to submit your résumé. You can also apply by submitting your résumé directly to sonia@parkerhuggett.com. If you are already registered with us, please contact your Recruiter and quote job 2691
Thank you for your interest in this role. One of our Recruiters will be in touch with you if your profile meets the requirements for the role and the expectations of our clients. Please note that all candidates must be permitted to work in Canada to be considered for this opportunity. 
For more information on Parker Huggett and our process for matching top talent with top organizations, click here: https://parkerhuggett.com/our-process/