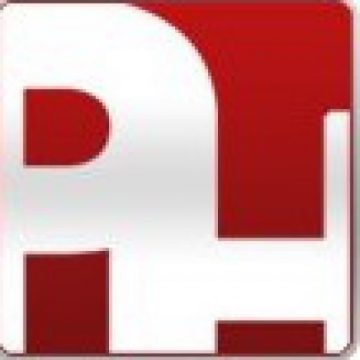 Hydraulic Turbine Mechanical Designer – Permanent – 2368 Ottawa, ON
About the Opportunity
LRO Staffing are working with an organization locally owned and operated in the Ottawa area and specializing in the design, manufacture, supply, maintenance and installation of hydraulic turbines and related components. 
Supporting clients in the small hydro industry across the world for over 29 years now, this team has a strong commitment to the satisfaction of its customers and the continuous support, development, and safety of their people.
Building on years of success through their honest and reliable approach, the business is now looking to identify a Hydraulic Turbine Mechanical Designer to join their growing team.
This position works within the Marketing and Sales Department throughout the Sales lifecycle. It requires knowledge of Hydraulic Turbine Mechanical Design using SolidWorks. There would be and expectation of occasional travel to visit various customers, vendors, subcontractors and other business-relations. Attention to detail in reading and understanding the technical documents and blue print drawings is essential.
Duties include but are not limited to:
Preparing conceptual, basic / preliminary and detailed mechanical drawings of hydro turbine plant equipment, using SolidWorks with supporting calculations to achieve proper designs
Supporting the Bids & Proposals Team and performing detailed reviews of the RFQ technical documents and specifications, data sheets, blue prints, assembly drawings, BOMs, etc. to complete the Proposal documents on the technical side
Collaborating with engineering, manufacturing and project management teams to provide solutions to complex problems
Applying fundamental engineering principles throughout the design process
Creating technical documents and manuals
Participating in individual or team reviews to enhance the team morale and performance
Supporting Project Team during on site in testing and commissioning, if required
Creating renderings and animations for marketing purposes, and visiting external stakeholders to present the organization in a professional manner
Maintaining thorough documentation in accordance with ISO standards, and the CRM, PDM, ERP, etc.
About You
The successful candidate will have the following:
3-5 years relevant experience in the field of Hydraulic Turbine units and plant design
Solid understanding of Hydro Power Plant concepts and challenges, and proven ability to analyze and solve related complex technical problems
Strong ability in SolidWorks software applications and good knowledge in creation of production detailed drawings to support the Engineering Department, when necessary
Professional design experience dealing with hydro mechanical turbine assemblies and peripherals such as HPU, Cooling Water System, Generator coupling with Turbine, Bearings, etc. and familiar with related local and international standards
Track-record of creative skills having developed innovative designs and solutions that can positively impact this organization's competitive advantages
Demonstrated understanding of the full implications of design and manufacturing processing in terms of cost effectiveness and practicality
Excellent written and oral communication skills; able to effectively delivery training and/or ideas to audiences
Knowledge of Shop and Worksite Safety
Experience with design tools: AutoCAD, Dassult Systems, DraftSight, RevWorks (Asset), Polyworks (Asset)
Experience using Microsoft Office Suite and MS Project
Desired Traits and Accreditations:
University degree in Hydraulics and Hydro Mechanical Engineering
Professional Engineer Certificate in Canadian Provinces (Asset)
Ability to travel to the USA
Bilingual, English/French (Asset)
Must possess a valid G driver's license and Passport
Willingness to grow with position as role evolves
Strong understanding of customer satisfaction concepts and developing customer relationships; taking pride in delivering high quality professional ethics and services
Highly self-motivated and self-directed; yet cooperative within a team environment
Excellent listening and analytical skills, with keen attention to detail
Takes an organized and enthusiastic approach to work
Able to effectively prioritize and execute tasks in high-pressure, results-oriented environment
Aptitude for learning and continuous self-improvement, as well as following the detailed, step-by-step instructions and management directions
About the Job
This is a salaried position with competitive compensation available for the right candidate. The working conditions may at times include the following:
Working at a computer for extended periods of time
Travel to meet with customer and or project sites, as well as vendors' manufacturing facilities (locations with PPE requirements)
Travel to Hydroelectric stations. (PPE and Confined Space Entry/Working at Heights requirements)
Benefits in working with this organization include:
Pension Plan
Health Insurance Plan
Annual Performance Bonus Plan
Idea Generation Gift Plan
Traveling and socializing with Customers
Personal Growth and Development Plan
Working in a highly interactive environment
How to Apply
Please apply by clicking the "Apply for Job" button and follow the instructions to submit your résumé. You can also apply by submitting your résumé directly to ScottH@ParkerHuggett.com. If you are already registered with us, please contact your Recruiter and quote job 2368.
Thank you for your interest in this role. One of our Recruiters will be in touch with you if your profile meets the requirements for the role and the expectations of our clients. Please note that all candidates must be permitted to work in Canada to be considered for this opportunity. 
For more information on Parker Huggett and our process for matching top talent with top organizations, click here: http://www.parkerhuggett.com/#ourprocess