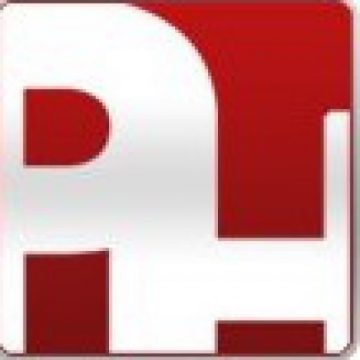 Intermediate and Senior Estimators (Civil, Track, Building, and M&E), Transport Infrastructure – Permanent – 2433 Toronto, ON
Intermediate and Senior Estimators (Civil, Track, Building, and M&E), Transport Infrastructure – Permanent – 2433
About the Opportunity
We're currently assisting one of the country's largest infrastructure builders in recruiting an entire team of Estimators and Senior Estimators to their group. Along with their JV partners, they've won the bid to deliver one of Ontario's largest ever transport infrastructure projects. It's a massive undertaking with about $2b of associated station, rail, M&E and civils to now price out for the next 2 years before work kicks off on site.
They're offering competitive salaries, guaranteed 15% bonuses throughout the duration, and a host of other comprehensive benefits you might expect from a leading organization.
More importantly, they've recognized that while this is a landmark project for anyone to have on their CV, most still prefer that the roles be permanent and flexible hires and they've gone to great lengths to make sure that is the case. Although based out of the site office in Toronto, this team will be very much part of the wider business, meaning there is room for progression, flexibility and even mobility between projects if needed – although this will be an exciting landmark project to see through
Duties include but are not limited to:
Ensuring accuracy of bid cost created in Hard Dollar estimating software
Analyzing documents, drawings, specifications, and proposals, in preparation for pricing
Visiting project sites prior to price preparation
Obtaining input from Operations staff as appropriate
Performing quantity take-off from construction drawings where applicable
Supporting the process to obtain pricing from suppliers and Subcontractors and incorporate into estimate
Formulating costs for tender submission – labor, equipment, material, rentals, and subcontracts
Understanding and conveying risks relevant to scope of works priced
Managing the handover process upon award of project
Maintaining files and correspondence on active and completed tenders
Contributing to project success and learning
Complying with Estimating process / procedure and consistency
Assisting with Post Bid / Post Project Analysis completion and ensuring that associated learning and communication takes place
Complying with risk management policies and procedures
Maintaining positive relationships with clients, consultants, and key subcontractors
Protecting all forms of proprietary information
Maintaining estimating data systems to ensure they are kept up to date
About You
The successful candidate will have the following:
5 -10+ years of progressive estimating experience depending on the position, in civils construction, track, buildings, or related disciplines is required
Confidence in quantifying and pricing projects ranging from $10-50m+
Knowledge and/or experience of the transit industry
Ability to work under pressure, prioritize tasks and meet deadlines for normal functions and special assignments
Attention to detail, mathematical and analytical skills, and accuracy
Proficiency using MS Office (Outlook, Word, Excel, Access) is essential, experience of using estimating software is preferred
Estimating software experience- Hard Dollar preferred
Ability to work effectively within a team environment
Ability to build positive working relationships with internal and external clients
An understanding of site conditions that impact bid costs, ensuring constructability
Good listening and communication skills
Ability to work in a collaborative manner
A knowledge of various types of construction contracts (particularly Cost Reimbursable, Target, and Guaranteed Maximum Price.)
Understanding of the job handover process (from estimating to operations)
About the Job
As indicated above, this is a full-time, permanent, salaried position offering a competitive salary and comprehensive benefits as well as flexible working if required. 
How to Apply 
Please apply by clicking the "Apply for Job" button and follow the instructions to submit your résumé. You can also apply by submitting your résumé directly to ScottH@ParkerHuggett.com. If you are already registered with us, please contact your Recruiter and quote job 2433.
Thank you for your interest in this role. One of our Recruiters will be in touch with you if your profile meets the requirements for the role and the expectations of our clients. Please note that all candidates must be permitted to work in Canada to be considered for this opportunity. 
For more information on Parker Huggett and our process for matching top talent with top organizations, click here: http://www.parkerhuggett.com/#ourprocess