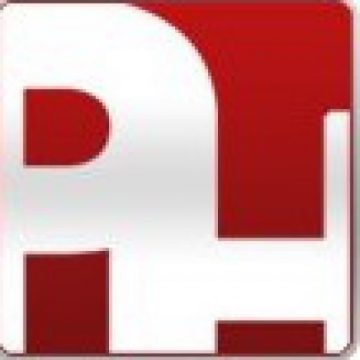 Intermediate Construction Estimator – Permanent – 2533 Toronto, ON
About This Forward-Thinking Luxury High Rise Developer
This well-funded and well-positioned firm has a significant landbank with plans to deliver class-A apartment buildings across select neighbourhoods in the GTA for the foreseeable future. With a people-first approach, they develop innovative new urban living spaces and put together a solid team to allow them to self-deliver future builds. Aside from offering competitive salaries and benefits to attract top talent, they have implemented a positive and collaborative team culture and other services to allow their team to share in the success and profitability of their innovative developments.  
 Duties include but are not limited to: 
Takes the lead in the development of conceptual estimates and conventional OME, Class D – Class A Estimates with or without complete drawings and specifications
Implements and maintains the firm's systems and procedures in relation to estimating and preconstruction tasks
Completes full quantity take-off as required of all labour, equipment and materials for both self-perform and trade work required to complete the project as per contract documents, safety and security requirements required by the firm's policies and applicable legislation
Ensures take-offs are well notated for hand-over to the project team
Reviews take-offs and estimates of Junior or non-estimating staff for accuracy
Analyzes plans, specifications, proposals, and other documentation to prepare control estimates for projects
Acts as a liaison with external consultants and project management personnel to estimate project budget requirements and coordinates tender development process
Conducts detailed analysis of the contract documents and specifications to determine and validate overall project requirements, risks and opportunities
Interfaces and communicates effectively with the estimating team, all levels of management, clients and industry contacts; contacts and develops business relationships with subcontractors and suppliers for pricing estimates and budgets
Develops the schedule on which the estimate is based, requests input from the project team and the various trades required
Identifies productivity impacts on projects and establishes a critical path schedule on the estimated milestone and completion timelines
Prepare and review variance reports from previous Estimates / Cost Consultant Estimates
Interprets and analyzes current and historic hard costs realized on active projects for interpretation and analysis/application on future projects
Liaise with the Virtual Design Department to develop and maintain workflows with regards to information which can be garnered for Estimating purposes
Coordinate with and stay cognizant of Virtual Design Department capabilities
Assist with the subcontractor procurement process as required with regards to administration of tender packages, development of documents and analysis upon closing
Assists in the solicitation of trades regarding bid invitations, pricing, addenda, and tender/bid closings
Provides guidance for non-estimating personnel on their estimating related requirements
Is actively aware of costs related to own work and associated projects, provides input to the estimating team on all financial cost matters; reviews bid / tender documents and assesses potential risk
Works with project teams to review and assess the accuracy of Change Orders on active projects
Works with the Development teams to review and assess the overall viability of various design proposals/solutions in terms of constructability, schedule and cost
Develop estimating strategies in conjunction with the Senior Management Team
Liaise directly and/or manage communication with owners and consultants
Prepares correspondence, reports, forms, and specialized documents ensuring accuracy, completeness, and compliance
Establishes and monitors individual performance and development goals, delegates responsibilities to the team in specific areas of expertise
Perform other relevant duties as assigned to meet business unit and organizational objectives
Ensure that software utilized within Department stays current and ahead of industry standards
About You
The successful candidate will have the following:
Minimum four years' experience in estimating with a focus in construction including high-rise buildings and residential
Previous estimating experience with a general contractor and on-site experience is an asset
Experience in the supervision of junior and intermediate level employees
Knowledge of key principles involved in estimate preparation, including quantity take off procedures, project scheduling, sub-trade procurement, pricing and bid closing procedures
Working knowledge of estimating software, advanced skills using Microsoft Office Suite and a strong aptitude for adopting new technology
Solid understanding of contracts, specifications, construction methods and procedures
Ability to establish and maintain working relationships with stakeholders including the ability to solicit subtrade partners and suppliers
Proven ability to lead budgets / pursuits over $100 million
Proven ability to handle multiple projects at one time as required
Experienced with a variety of Take-Off software
Ability to engender confidence in the estimating staff, trades and consultants
Knowledge of different construction methods, planning, scheduling and sequencing
Project management experience an asset
Ability to analyze and apply engineering principles to construction challenges
Understanding of current market conditions and ability to assess competitors
Ability to identify risk associated with project contract documents
Ability to evaluate and present estimates for multiple projects and clients
Strong ability to develop and maintain relationships
Excellent verbal and written communication skills
Excellent decision-making and time-management skills
Ability to be flexible, multi-task and work in a fast-paced environment
High energy person with a positive attitude
Travel may be required, including travel to construction sites
Lifting or moving up to 50lbs, including carrying drawings as required
How to Apply
Please apply by clicking the "Apply for Job" button and follow the instructions to submit your résumé. You can also apply by submitting your résumé directly to Matt@parkerhuggett.com . If you are already registered with us, please contact your Recruiter and quote job 2533.
Thank you for your interest in this role. One of our Recruiters will be in touch with you if your profile meets the requirements for the role and the expectations of our clients. Please note that all candidates must be permitted to work in Canada to be considered for this opportunity. 
For more information on Parker Huggett and our process for matching top talent with top organizations, click here: http://www.parkerhuggett.com/#ourprocess