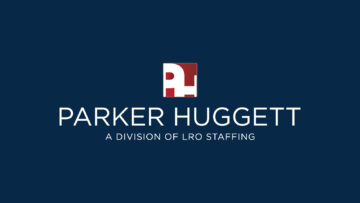 Project Manager, Specialist M&E Contractor – Permanent – 2589 Ottawa, ON
About the Opportunity 
Parker Huggett is proud to once again be supporting a long-term client in the M&E space. With year-on-year growth spanning the last 15+ years, this employer continues to go from strength to strength in developing an industry-leading team across Canada and an excellent environment in which to work. With recent project wins in their Gatineau office, they are looking for an experienced Project Manager to join their group and deliver a variety of ICI and Infrastructure projects.
Duties for this position include but are not limited to:
Taking note of the technical and administrative specifications of the project to be executed, including plans and specifications
Communicating with clients to schedule the works
Following up on the progress of the work and providing reports to customers as needed
Preparing a work schedule using Microsoft Project
Participating in work progress meetings with the client
Ensuring communication and constant coordination with various stakeholders
Actively participating in internal coordination meetings
Notifying stakeholders of changes and claim costs
Visiting sites
Developing an agenda of deliverables for each stage of a project
Preparing purchase orders
Ensuring that materials and equipment are available on schedule
Managing manufacturers' purchase orders
Preparing and maintaining a directory of suppliers, contractors and sub-contractors
Completing Project Budget Assessments (WIP)
Ensuring good customer service
Making annotations on the plans for the final report and making sure to collect the information for billing. (QCT)
Contributing to and managing Health & Safety Plans
Providing maintenance manuals and reports if necessary
About You
The successful candidate will have the following:
Hold a bachelor's degree in electrical engineering, civil engineering or construction engineering
Be bilingual, French and English; both oral and written
Have a valid driver's license
Have general knowledge of the field of electricity and construction, with at least 3 years demonstrable experience managing electrical projects or infrastructure projects
Be proficient with MS Office software (Excel, Word, PowerPoint and MS Project
Have excellent judgment and analytical reasoning
Be detail-oriented
Have ability to meet deadlines
Show respect for others
Be able to thrive in a fast-paced environment
Take initiative
Have demonstrable success and understanding of excellent customer service
Be able to promote teamwork and cooperation
About the Job
In this role you will have a wide remit and a great opportunity to develop in a strong and growing team. This is a full-time, permanent role.
What can you expect:
Salary is dependent on experience
The company also offers comprehensive benefits including health coverage and RRSP
The work weeks are 5 days, Monday to Friday
You'll have to be efficient and flexible to manage your schedule according to changing priorities
How to Apply
Please apply by clicking the "Apply for Job" button and follow the instructions to submit your résumé. You can also apply by submitting your résumé directly to Jordan@ParkerHuggett.com. If you are already registered with us, please contact your Recruiter and quote job 2589.
Thank you for your interest in this role. One of our Recruiters will be in touch with you if your profile meets the requirements for the role and the expectations of our clients. Please note that all candidates must be permitted to work in Canada to be considered for this opportunity. 
For more information on Parker Huggett and our process for matching top talent with top organizations, click here: https://parkerhuggett.com/our-process/