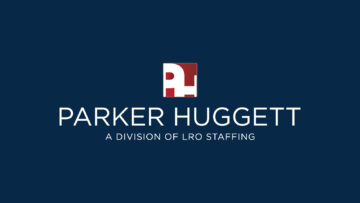 Business Development/Pre-Construction Manager (Remote) – Permanent – 2703 Peterborough, ON
About the Opportunity 
With over 150 years in business, our client is well recognized internationally for delivering key infrastructure projects and has built a long-standing reputation for doing so throughout Ontario for over 25 years now as well.
They are known for their innovative, complex construction methodologies and adaptability when undertaking challenging projects. As the general contractor, construction manager, and/or project manager, they continue to successfully deliver complex and challenging projects, such as bridges, canals, dams, tunnels, culverts and viaducts.
Their strength as an organization lies in the skills and drive of their team; it is a point of pride for them to take on challenging projects and provide their people with continuous development opportunities.
Now, they are seeking a talented infrastructure professional to join them in the pursuit and development of further opportunities across Ontario aligned with their passions and capabilities. Ideally you would have a business development, pre-construction, or project management background.
They have specific areas of focus they feel they can grow in and, while they already have the knowledge and capabilities to win and deliver on that work, they need another likeminded individual to help support them in these pursuits in order to achieve their goals of limitless growth for their Ontario business.
Reporting directly to the Vice President of Ontario, the Business Development or Preconstruction Manager will identify, develop, and create opportunities throughout the Ontario Heavy Civil construction market, working both externally with customers, partners, and clients, and internally with senior management to assist with development and delivery of strategic growth strategies.
Duties include but are not limited to: 
Strategically developing leads and opportunities for complex heavy civil construction projects with a focus on securing medium to large infrastructure projects in Ontario's transportation and water resource sectors
Meeting with key clients throughout Ontario to understand their needs and priorities
Developing and maintaining senior level customer relationships with infrastructure owners, customers, partners, and clients
Delivering marketing presentations, attending meetings, and acting as an ambassador for the company
Recognizing, acquiring, and tracking market intelligence relating to potential opportunities and upcoming strategic projects
Participating in associations, conferences, and industry events to connect and expand the client and partner network
Actively building new partnerships with prospective clients, vendors, and private owners
Working with senior management, to develop and deliver on strategic growth initiatives
Assisting with large and strategic pursuits/proposals when required, including development of winning strategies, and responses to RFPs
Supporting and assisting with project estimation processes when required
About You
The successful candidate will have the following:
Significant demonstrable experience in winning, planning or delivering Heavy Civil Projects across Ontario
A strong network and knowledge of project and industry stakeholders within infrastructure projects across Ontario
Exceptional communication skills, oral and written
Accountability and the ability to be autonomous in managing performance & stress
Superior analytical and problem-solving skills
Advanced persuasive communication ability
Strategic thinking and decision-making skills
Workplace health and safety awareness
About the Job
This is a full-time, permanent role offering remote or hybrid working, a competitive salary and industry leading benefits. Travel will be required to visit sites, clients, and the head-office on occasion, but mileage and other compensation can be provided to accommodate for this and ensure this is an enjoyable and rewarding element of the job.
How to Apply
Please apply by clicking the "Apply for Job" button and follow the instructions to submit your résumé. You can also apply by submitting your résumé directly to Allyson@ParkerHuggett.com. If you are already registered with us, please contact your Recruiter and quote job 2703.
Thank you for your interest in this role. One of our Recruiters will be in touch with you if your profile meets the requirements for the role and the expectations of our clients. Please note that all candidates must be permitted to work in Canada to be considered for this opportunity. 
For more information on Parker Huggett and our process for matching top talent with top organizations, click here: https://parkerhuggett.com/our-process/