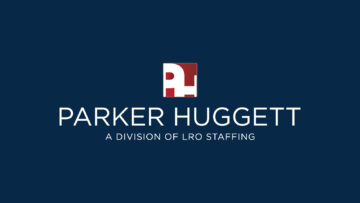 Estimator – Permanent – 2704 Peterborough, ON
About the Opportunity 
With over 150 years in business, our client is well recognized internationally for delivering key infrastructure projects and has built a long-standing reputation for doing so throughout Ontario for over 25 years now as well.
They are known for their innovative, complex construction methodologies and adaptability when undertaking challenging projects. As the general contractor, construction manager, and/or project manager, they continue to successfully deliver complex and challenging projects, such as bridges, canals, dams, tunnels, culverts and viaducts.
Their strength as an organization lies in the skills and drive of their team; it is a point of pride for them to take on challenging projects and provide their people with continuous development opportunities.
They are seeking an estimator to join them in their Peterborough office to help steer the Ontario office's efforts in winning and planning new work. Though they have a strong pipeline in place, they rely on their national resources to estimate projects. Now is the time to identify an individual around which to build a team that can take leadership of the Ontario region and reduce their dependency on the support of the wider business.
Duties include but are not limited to: 
Reading, understanding, and interpreting drawings and specifications
Understanding and tailoring estimates and proposal response documents for unit rate and lump sum contracts
Assisting in the assembly of accurate and well-organized cost estimates
Completing detailed quantity takeoffs from provided documents
Identifying areas of risk and information gaps and seeking direction from senior department staff or customer representatives
Identifying scopes of work within pursuits which may be completed by sub-contractors or materials which must be provided by third-party suppliers
Proposing and applying labor, equipment and material resources for application in estimates
Soliciting and organizing sub-contractor and supplier quotations, negotiating to ensure sub-contractor quotations meet the requirements and intent of associated contract documents
Participating in tender closings
Filling out or otherwise completing documents which are required for pursuits, including planning for and delivering tenders
Building, writing and submitting quotation letters
Developing and maintaining information databases and relationships with sub-contractors, suppliers, and customers
Reviewing bid advertising websites and report leads
About You
The successful candidate will have the following:
Significant demonstrable experience in estimating Heavy Civil Projects
A strong network and knowledge of project and industry stakeholders within infrastructure projects across Ontario
An aptitude for numbers, with a fine attention to detail
A strong understanding of contract types, risk analysis and the ability to communicate those considerations
Exceptional communication skills, oral and written
Strategic thinking and decision-making skills
Workplace health and safety awareness
About the Job
This is a full-time, permanent role offering a competitive salary and industry leading benefits.
How to Apply
Please apply by clicking the "Apply for Job" button and follow the instructions to submit your résumé. You can also apply by submitting your résumé directly to Allyson@ParkerHuggett.com. If you are already registered with us, please contact your Recruiter and quote job 2704.
Thank you for your interest in this role. One of our Recruiters will be in touch with you if your profile meets the requirements for the role and the expectations of our clients. Please note that all candidates must be permitted to work in Canada to be considered for this opportunity. 
For more information on Parker Huggett and our process for matching top talent with top organizations, click here: https://parkerhuggett.com/our-process/