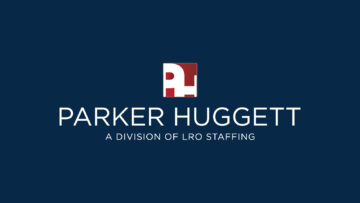 Senior Project Manager, High Rise Residential – Permanent – 2732 Toronto, ON
Senior Project Manager – Managing A Portfolio of $100M Plus Projects with a Powerhouse Project Team Supporting YOU!
About Our Client
Parker Huggett is working with one of the biggest success stories in the Greater Toronto Area's Construction Management Space. This CM has attracted franchise players to their executive/project team, who bring over 30 years of local experience within the major project space locally.
As a Construction Manager, attracting the best talent has allowed them to attract new and existing project pipeline in the billions.
Outside looking in, their ability to attract the project memory of some of Toronto's most challenging construction builds started with attracting a solid team with a proven track record of successfully managing projects locally. Good People + Delivery+ Results = Growth.
About You
Successful Project Track Record – A project leader who has successfully led multiple residential high-rise projects from start to finish in the Greater Toronto Area.
Drive – An Ambitious Project Leader who can drive teams and partner with a Construction Manager's client on a high-profile project in the city of Toronto. 
Collaboration – Has the ability to work with a strong major project team of direct reports, which includes high caliber, PM, Superintendent etc.
Passion for Building – Possesses a passion for building complex and large-scale mixed-use high-rise projects.
About The Job
Given the complexity and scale of these Major Mixed Use Projects in the heart of Downtown Toronto, a Senior Project Manager level candidate must lead the project teams through the delivery of this project valued north of $100M. 
In addition, the Senior Project Manager would also lend their experience to the existing strong project teams mentor/mentee program. Operationally, experience is a tremendous value add given the significant workload has been greenlit to build. 
How to Apply

Please apply by clicking the "Apply for Job" button and follow the instructions to submit your résumé. You can also apply by submitting your résumé directly to Matt@parkerhuggett.com. If you are already registered with us, please contact your Recruiter and quote job 2732.
Thank you for your interest in this role. One of our Recruiters will be in touch with you if your profile meets the requirements for the role and the expectations of our clients. Please note that all candidates must be permitted to work in Canada to be considered for this opportunity.
For more information on Parker Huggett and our process for matching top talent with top organizations, click here: https://parkerhuggett.com/our-process/