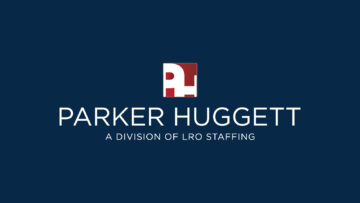 Project Director & Project Managers – Permanent – 2735 Edmonton, AB
About the Opportunity 
Are you ready to embark on an exciting journey with one of Canada's leading General Contractors in Edmonton, Alberta? We're representing a distinguished client in the construction industry, and they're in search of exceptional talent to fill the roles of Project Director and Project Managers.
Location: Edmonton, Alberta, Canada
About Our Client:
Our client is an employee-owned General Contractor known for their unwavering commitment to building better communities and creating brighter futures. They have a unique vision founded on equal opportunity and values such as inclusion, diversity, collaboration, ingenuity, and innovation. For them, success is measured by the impact of their work on others. They are proud to be one of Canada's leading B-Corp Contractors, dedicated to building right and making a difference.
If you're inspired by our client's mission and values and ready to make a significant, positive impact in the Edmonton Construction Market, we want to connect with you!
About the Jobs
Project Director
Collaborate with multidisciplinary teams to ensure project success.
Develop and execute strategies for efficient project delivery.
Cultivate a culture of safety, innovation, and excellence.
Project Managers
Manage the day-to-day operations, schedules, and budgets of projects in Edmonton.
Coordinate with subcontractors, suppliers, and key stakeholders.
Uphold high standards of quality and safety.
Provide leadership and mentorship to project teams.
Nice to Have
Demonstrated experience in project management or directorial roles within the construction industry.
Strong dedication to diversity, inclusion, and community impact.
Outstanding communication and leadership skills.
Relevant certifications and qualifications (PMP, P.Eng, etc.) are highly desirable.
A passion for employee ownership and a commitment to building a brighter future.
How to Apply
Please apply by clicking the "Apply for Job" button and follow the instructions to submit your résumé. You can also apply by submitting your résumé directly to Matt@parkerhuggett.com If you are already registered with us, please contact your Recruiter and quote job 2735.
Thank you for your interest in this role. One of our Recruiters will be in touch with you if your profile meets the requirements for the role and the expectations of our clients. Please note that all candidates must be permitted to work in Canada to be considered for this opportunity. 
For more information on Parker Huggett and our process for matching top talent with top organizations, click here: https://parkerhuggett.com/our-process/