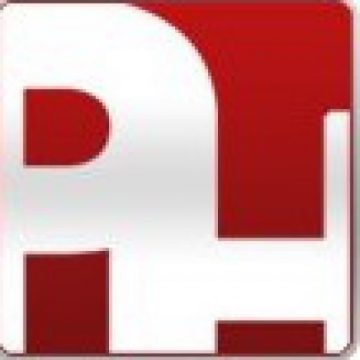 Project Coordinator, Residential High Rise – Permanent – 2534 Toronto, ON
About the Opportunity 
This well-funded and well-positioned firm has a significant landbank with plans to deliver class-A apartment buildings across select neighbourhoods in the GTA for the foreseeable future. With a people-first approach, they develop innovative new urban living spaces and put together a solid team to allow them to self-deliver future builds. Aside from offering competitive salaries and benefits to attract top talent, they have implemented a positive and collaborative team culture and other services to allow their team to share in the success and profitability of their innovative developments.  
The role of the Project Coordinator is to provide daily coordination services based on design documents to deliver projects with a decreased amount of constructability issues. Continually undertake design reviews from the Project documents in order to provide support to the firm's team to assess sequencing and construction issues.
Duties include but are not limited to: 
Supporting all aspects of project construction with a view to completing the project on time, on budget and in accordance with quality control standards
Review and manage the construction schedule in conjunction with the construction management team
Review all contract drawings and specifications for completeness and coordination and ensure that the building is built in accordance with these documents
Review full trade scopes and tender documents in conjunction with the construction management team
Assist in monitoring the project's material and labour costs and ensure accurate reporting is being completed
Attend project meetings with consultants, trades and/or the construction management team
Ensure trade activities are undertaken in an organized fashion and work is completed in time for scheduled occupancies and commissioning of the project
Advise fellow team members of potential problems, work interferences or schedule difficulties while assisting in circumventing/resolving such conflicts
Maintain excellent relationships with trade contractors on-site, architects and consultants
Ensure comprehensive project close-out
Lead consultants with regards to project conception and final execution
Review and supervise the design and construction of projects from concept to completion, including project schedule
Assist with reviewing and approving project schedules / budgets, tender contracts, monitor and supervise construction program and schedule regular on-site design and construction meetings
Negotiate agreements with construction suppliers and prepare change orders when necessary and analyze the costs
Provide site directives necessary for work progression
Ensure, with the mandated professionals, the quality of executed work and the conformity with laws and regulations as well as applicable building codes
Support / Approve payment of invoices according to established procedures
Implement and organize policies and procedures to ensure all sites operate in a safe and efficient manner and comply with all relevant legislation as applicable
Drives consistency of operations, identifies best practices and lead implementation
Assist in the production of marketing materials in print and online
About You
The successful candidate will have the following:
Experience building with a construction manager or developer/builder as a project coordinator
You possess a strong desire to learn and support a collaborative team who brings a high level of standards to their day-to-day work
How to Apply
Please apply by clicking the "Apply for Job" button and follow the instructions to submit your résumé. You can also apply by submitting your résumé directly to matt@parkerhuggett.com. If you are already registered with us, please contact your Recruiter and quote job 2534.
Thank you for your interest in this role. One of our Recruiters will be in touch with you if your profile meets the requirements for the role and the expectations of our clients. Please note that all candidates must be permitted to work in Canada to be considered for this opportunity. 
For more information on Parker Huggett and our process for matching top talent with top organizations, click here: http://www.parkerhuggett.com/#ourprocess