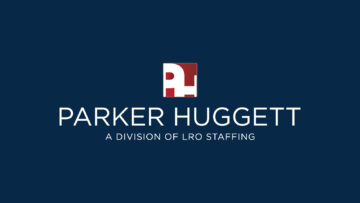 Project Director (ICI) – Permanent – 2700 Toronto, ON
About the Opportunity 
Our client, a leading Canadian, employee-owned general contractor, whose primary focus is building better communities and cities, as well as providing brighter futures for their team, is looking to add Project Directors to their team in Toronto.
Our client prides themselves on being 100% employee-owned and 100% driven to build right. Building together truly makes a difference for their partners and team members!
Their core values are: team inclusion, diversity, collaboration, ingenuity and innovation. These attributes have actioned this 'builder' to see things differently.
Their story continues to attract top local talent in Toronto, Ontario by making bold and positive change with partners internally and externally in the Ontario Construction Market Place.
"When our work benefits others, we've succeeded" is a mantra and conversation that happens internally and at the core of the company.
If you're interested in learning more about our client and potentially transitioning to this excellent company, please call us to discuss.
Duties include but are not limited to: 
Leading, coaching and mentoring all internal and external project team members to achieve the project deliverables
Establishing and maintaining relationships with public and private sector clients, construction joint-venture partners, financing partners, and key specialist sub-contractors
Overseeing the career development of team members in line with corporate strategy
Developing and executing tendering strategies focused on optimizing cost, schedule, Safety, Quality, and other relevant aspects of client requirements
Assessing needs in conjunction with the team, implementing training, and providing coaching and mentoring
Assisting senior management to promote, align with, and add value to the corporate strategic vision
Determining all resources required to complete assigned projects following the project commitments
Guiding the team in the structure and delivery of project bids, budgeting, and other preconstruction services
Engaging in business development activities within existing and new client bases in coordination with the VP and Business Development Directors
Supporting the Business Development function to pursue new work by providing specific site analysis, methodology, and/or construction strategies as required
Ensuring compliance with all Federal, Provincial and local laws, particularly applicable: Occupational Health & Safety Acts / Construction Safety Act regulations and environmental requirements as they relate to the project scope of work
Conducting stakeholder meetings and forums to solicit feedback, input and expectations; incorporate these into project plans
Communicating regularly with clients to assess their needs and expectations, to ensure accurate delivery of specifications and manage any issues through to resolution
Aligning Project Execution Plans with Firm's core ideology by providing oversight on the project goals, objectives, risks, assumptions, budgets, staffing requirements, responsibility matrix, work breakdown structure, milestones and deliverables
Supporting Project End Book and advise on areas for improvement; make recommendations based on findings
Ensuring project commercial and risk management systems, including health and safety, quality, accounting, finance, insurance, legal, and communication functions are implemented effectively and are compliant with corporate procedures
Establishing and delivering mechanisms for tracking project progress and reporting to stakeholders via a formal project execution plan
Reviewing all project forecasts to ensure the project net target margin is achieved or exceeded
Closely monitoring third-party workers' activities and billing, such as consultants, contractors, and other specialists
About You
The successful candidate will have the following:
A Degree in Engineering, Project Management, Architecture, Construction Management, or equivalent construction experience
Gold Seal Certification (GSC)
LEED understanding
PQS designation, trade certification, or a business degree is considered an asset
Extensive experience in leading commercial construction projects from circa $50m to $100m+
Strong knowledge of local, provincial and federal workplace compliance regulations, ordinances, legislation and building codes
Advanced understanding of all construction trades, safety and construction techniques
Strong management, delegation and planning skills
Commitment to working in a team environment and good team-building abilities
Superior leadership qualities with a demonstrated track record of dealing successfully with internal and external clients
Understanding of contracts, contract law and contracting risk
Ability to communicate effectively with staff at all levels of the organization – including labourers, technical staff, professionals and upper management – both verbally and in writing
How to Apply
Please apply by clicking the "Apply for Job" button and follow the instructions to submit your résumé. You can also apply by submitting your résumé directly to ScottH@ParkerHuggett.com. If you are already registered with us, please contact your Recruiter and quote job 2700.
Thank you for your interest in this role. One of our Recruiters will be in touch with you if your profile meets the requirements for the role and the expectations of our clients. Please note that all candidates must be permitted to work in Canada to be considered for this opportunity. 
For more information on Parker Huggett and our process for matching top talent with top organizations, click here: https://parkerhuggett.com/our-process/