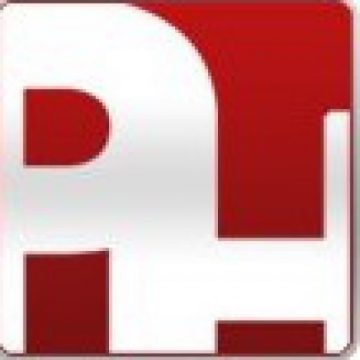 Proposal Lead, General Contracting (ICI and Infrastructure) – Permanent – 2487 Toronto, ON
About the Opportunity
Parker Huggett are proud to continue supporting the growth of this diversified and dynamic, Canadian owned and operated construction company in their search for a Proposal Lead.
With 35+ years in business and a strong and tenured team to guide them, this group self-performs much of their work and has developed a reputation for excellence in the delivery of everything from paving, road building, infrastructure, general contracting, design build and engineering services for civil and construction industry customers.
Their continued growth is a testament to their values; partnering for productivity, leading through empowerment, and seeing challenges as portals of opportunity. If you want your next professional experience to be one that helps you master new skills, build meaningful relationships, access limitless growth opportunities, and benefit our Ontario communities, this is an excellent opportunity to consider.
Duties include but are not limited to:
Collaborating with the Proposal Team and external/internal team members in the development of all technical proposal pursuits. This includes reviewing Expressions of Interest (EOI); Requests for Information (RFI), Requests for Qualifications (RFQ); Requests for Proposal (RFP)
Leading and authoring written proposals and writing processes, in terms of content and presentation to ensure continuity and compliance with technical requirements and marketing specifications
Managing documents and maintaining document control for internal documents
Providing support to management for development of marketing documents and contributing to newsletters and other company-wide communications
Leading in the development of proposal submissions (large civil Infrastructure and development/vertical construction projects). This could include coordinating the efforts of external team members including architects, designers, engineers, consultants, sub-contractors; as required
Collaborating with the team on editing and writing for the final pursuit submission including compiling responses for all required questions, liaising internally with subject matter experts to either guide them in writing project-specific responses or interviewing them for information to then create the response, creating executive summaries, outlining applicable project sheets and resumes and informing client of the key experiences and expertise the organization will bring to the Project
Maintaining various databases for company information, project information and pursuit updates amongst other information
Creating and or incorporating template designs (InDesign and Word) and adhere to brand guidelines for proposals
Managing project/pursuit-specific Sharepoint sites
About You
The successful candidate will have the following:
Bachelor's degree or equivalent in Engineering, Marketing, or Journalism/Creative Writing with an interest in business development
Experience with qualifications and proposals in AEC industry (Architecture-Engineering-Construction) considered an asset
Proven success in a team environment
Experience working individuals of varied professional backgrounds
Completion of complex projects with a significant amount of communication (virtual and in-person meetings)
Written and oral communication skills
Working knowledge of software including Adobe Creative Cloud, Word, Powerpoint, Visio, SharePoint, etc.
Ability to demonstrate leadership, even in situations without authority
Proactive work ethic and self-motivation to achieve successful completion of complex interactions
About the Job

This is a full-time permanent position with travel to other Ontario offices or sites may be required on seldom occasion. In return, the company can offer excellent room for growth and development as well as:
Competitive Salary
Medical, dental, and vision insurance
Employer Matching Retirement Program
Life insurance
How to Apply
Please apply by clicking the "Apply for Job" button and follow the instructions to submit your résumé. You can also apply by submitting your résumé directly to Roberto@ParkerHuggett.com. If you are already registered with us, please contact your Recruiter and quote job 2487.
Thank you for your interest in this role. One of our Recruiters will be in touch with you if your profile meets the requirements for the role and the expectations of our clients. Please note that all candidates must be permitted to work in Canada to be considered for this opportunity. 
For more information on Parker Huggett and our process for matching top talent with top organizations, click here: http://www.parkerhuggett.com/#ourprocess