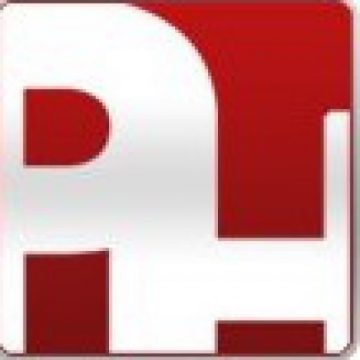 Senior Estimator, ICI/Residential General Contracting – Permanent – 2472 Burnaby, BC
About the Opportunity
Our client has built and garnered expertise through talent, values, innovative capacity, and passion. All of this is captured throughout the buildings they've delivered within their offices located in Montreal, Quebec, London, Toronto, and Vancouver. This Canadian General Contractor delivers and executes projects within the following areas: Industrial, Commercial, Institutional and Residential Projects.
Our client's success is powered by innovation and their skilled team. Now this National General Contractor is seeking a Senior Estimator in their Vancouver office. The goal is to find someone who is ready to take on leadership for the division and continue building their team around. Not only will you be a lead on multiple new ventures locally, but you'll be able to ply your trade in support of other larger bids nationally when suitable.
Duties include but are not limited to:
Preparing construction budget estimates ranging from high-level conceptual to detailed
Overseeing lump sum bids from start to finish
Conducting a detailed analysis of the contract documents and specifications, to determine overall project requirements (bonding, insurance, etc.) and identifying any associated risk factors
Completing a full quantity take-off of all labour, equipment and materials required to complete the project as per contract drawings and specifications
Establishing a critical path schedule on the estimated milestone progress dates and completion timelines to meet the contract completion dates
Soliciting pricing from subcontractors and suppliers for labour, equipment, and materials
Completing a final cost estimate of a project, incorporating all subcontract quotations, labour, material, and equipment including OH&P margins, for review by Management
Carrying out all other related estimating tasks
About You
The successful candidate will have the following:
Post Secondary Diploma/Certificate or University degree in a construction-related discipline preferred
Minimum (ten) 10 years of experience in construction cost estimating for general contracting
General construction knowledge; understanding specifications, methods, and procedures
Proven ability to take a lead role on estimates up to $100m+
Experience putting together estimates for commercial, institutional, industrial & residential projects including tenant improvements, ground-up new build projects, and restorations
Ability to identify risk associated with contract/project documents
Intimate knowledge of the principles involved in bid preparation, including quantity take off procedures, sub-trade procurement, scope analysis, pricing, and bid closing procedures
Working knowledge of On-Screen Take-off (OST) software
Advanced skills using Microsoft Excel and MS Project software
A leadership mentality – sense of responsibility, accountability; the ability to delegate, direct, drive performance, organize and communicate effectively at all levels
About the Job
This is a full time, salaried position with competitive compensation and benefits on offer.
This group been building stunning structures since their inception. With a focus on large and small educational buildings, long-term healthcare, assisted living facilities, retail new-build and major renovation, and even heritage restoration. They are dedicated to Green Building practices with many of their projects in BC achieving LEED Gold status.
Having completed projects anywhere from $1M renovations to $400M major institutional projects in recent history, their strong Construction Management capabilities along with their ability to self-perform certain segments has made them one of BC's most sought-after mid-sized Construction Management Firms. Their name is synonymous with quality and the number of repeat clients they routinely build for is a testament to their reputation, technical knowledge and corporate ethics.
Teamwork is at the heart of their work culture. They believe cooperation and mutual support are essential to the success of their projects and to customer satisfaction. This is a company that believes everyone has an integral part in building success, so they start from the people and build from there. 
How to Apply
Please apply by clicking the "Apply Now" button below and follow the instructions to submit your résumé. You can also apply by submitting your résumé directly to ScottH@ParkerHuggett.com. If you are already registered with us, please contact your Recruiter and quote job 2472.
Thank you for your interest in this role. One of our Recruiters will be in touch with you if your profile meets the requirements for the role and the expectations of our clients. Please note that all candidates must be permitted to work in Canada to be considered for this opportunity. 
For more information on Parker Huggett and our process for matching top talent with top organizations, click here: http://www.parkerhuggett.com/#ourprocess