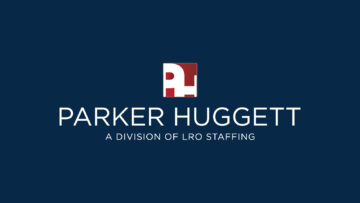 Senior Project Manager, Automotive – Permanent – 2709 Windsor, ON
About the Opportunity 
Our client delivers critical infrastructure projects across the energy, automotive and transit markets across Canada. Integrity, Partnership and Empowerment are at the core of what our client values, while ensuring that safety is always the #1 priority.
Our client is looking for a Senior Project Manager to join their team and provide overall leadership on a multi-billion-dollar transformational automotive project. Reporting into the Project Director, the Senior Project Manager will deliver project delivery excellence while promoting innovation and team building, leading to satisfied clients, profitability, and growth.
Duties include but are not limited to:
Champions the organizations culture and policies
Reinforces safety as the number one priority
Establishes/ensures ethical standards are maintained by direct reports in all relationships with clients, designers, subcontractors, vendors, and other company employees and acts as a role model with strong work ethic and high integrity
Ensures financial viability of all projects during design and construction
Effectively manages profitability for the group through fee enhancement, selling expanded services, and avoiding write-downs
Delivers earned fee to meet company goals
Maintains existing relationships and builds new relationships with clients, designers, subcontractors, and vendor firms and personnel
Manages and develops project delivery personnel
Maintains visibility on project sites with responsibility to monitor progress and ensure talent resources are properly aligned
Supports and communicates company priorities
Collaborates with and supports business development and sales efforts
Actively participates in company, industry and community events
About You
The successful candidate will have the following:
15+ years' experience in design/construction delivering large industrial projects
Mechanical Engineering Degree or Diploma / or equivalent training and experience
Strong ability to understand and use design documents in 2D or 3D formats
Demonstrated knowledge in construction engineering and project management principles, practices and methods, environmental regulations, and workplace safety
Extensive knowledge/experience of current construction contracts, purchasing, and scheduling
Extensive knowledge/experience with multiple delivery methods and building systems
Experience delivering projects within a Joint Venture environment
Effective time management, organization skills and attention to detail
Ability to multi-task, prioritize activities and work under pressure
Ability to communicate effectively with all members of the team including senior leadership, trades, contractors, design professionals and owners
Ability to negotiate and professionally handle conflicts and confrontations
Advanced decision-making ability, leadership skills, and supervisory skills
Advanced knowledge of the components of an owner contract and ability to implement requirements for execution of responsibilities at the jobsite
Strong ability to assess and manage risk aspects of project
Skilled at managing project budgeting, accounting, forecasting, and cost control
About the Job
This is a full-time, permanent role based in Windsor, Ontario offering a competitive compensation package and industry leading benefits. 
How to Apply
Please apply by clicking the "Apply for Job" button and follow the instructions to submit your résumé. You can also apply by submitting your résumé directly to Allyson@ParkerHuggett.com. If you are already registered with us, please contact your Recruiter and quote job 2709.
Thank you for your interest in this role. One of our Recruiters will be in touch with you if your profile meets the requirements for the role and the expectations of our clients. Please note that all candidates must be permitted to work in Canada to be considered for this opportunity. 
For more information on Parker Huggett and our process for matching top talent with top organizations, click here: https://parkerhuggett.com/our-process/