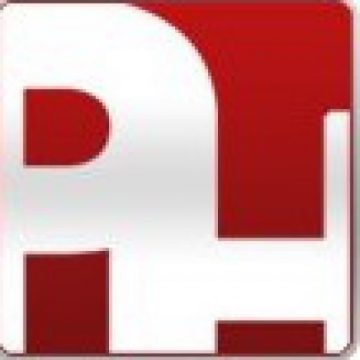 Senior Project Manager, Light Industrial/Warehouse Projects – Permanent – 2648 Toronto, ON
About the Opportunity 
Parker Huggett is working with one of North America's largest general contractors to connect the firm with construction professionals capable of managing their impressive Light Industrial Construction Portfolio. The firm drives their business through compassionate leadership and empowers their team to grow and succeed, both as individuals and as a whole.
To assure the continued growth of their team, they are looking to identify a strong Lead PM with new build Light Industrial/Warehousing experience.
With a significant pipeline of projects already secured up in the GTA, this is a great opportunity to join an established and well-respected organization through an exciting growth phase in this region.
Duties include but are not limited to: 
Collaborating with preconstruction in preparing, revising, and monitoring information regarding reports related to costs involved in developing the project budget
Managing the subcontracting process, which includes facilitating initial scope review meetings, finalizing agreed processes, developing subcontract scopes of work, and managing the subcontract distribution and final execution process
Directing the process of determining the quantity of budget estimates/deliverables to the client
Managing the project administration and daily operations, escalating issues as necessary
Managing the project schedule and milestone dates; ensuring that close-out checklists are prepared and maintained during the project lifecycle
Maintaining relationships and communication tools as needed with suppliers and other key project personnel to verify that materials, supplies, tools, equipment, and personnel are obtained and / or delivered when required
Reviewing performance standards and metrics against which the team will be measured
Monitoring the change management process, which includes identifying change events, submitting change notices, pricing and tracking change work, optional changes in project scope, and negotiating change orders with clients
Establishing project teams, defining roles and responsibilities, and facilitating project team meetings
Reviewing contract documents and ensuring proper project planning, scheduling, staffing and cost control
About You
The successful candidate will have the following:
Experience managing large light industrial warehousing projects from cradle to grave (up to circa $50m+)
A great ability to manage client relationships
A collaborative and positive approach to problem solving
A forward-thinking approach to stakeholder and employee engagement
About the Job
This is a full-time, permanent position, offering competitive wages and benefits. The group's leadership have driven this District's growth through their core values (teamwork, integrity and commitment), while positively impacting the lives of their employees and customers and the communities they build in.
How to Apply
Please apply by clicking the "Apply for Job" button and follow the instructions to submit your résumé. You can also apply by submitting your résumé directly to ScottH@ParkerHuggett.com. If you are already registered with us, please contact your Recruiter and quote job 2648.
Thank you for your interest in this role. One of our Recruiters will be in touch with you if your profile meets the requirements for the role and the expectations of our clients. Please note that all candidates must be permitted to work in Canada to be considered for this opportunity. 
For more information on Parker Huggett and our process for matching top talent with top organizations, click here: https://parkerhuggett.com/our-process/