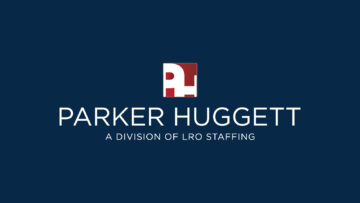 Senior Project Manager – Permanent – 2707 Ottawa, ON
About the Opportunity 
The Senior Project Manager has the authority to run the project on a day-to-day basis. Verify that the project produces the required deliverables of quality, within the specified constraints of time and cost and to achieve the potential benefits defined in the business case. The Senior Project Manager contributes to process improvement initiatives as it relates to improving project delivery.
The Senior Project Manager is in charge of schedules, budgets, resources and deliverables for a project. Monitors teams to make sure goals and objectives are being kept. Knowledge of the larger landscape without neglecting granular details while tracking project health, staying alert for risk and resolving issues as they arise. Maintains standards and monitors scope with project quality
Duties include but are not limited to: 
Full project life cycle ownership: successful project delivery will include full implementation from initiation to deployment for one major or several minor initiatives simultaneously
Develop and manage all aspects of project and program engagement from planning, external vendor relationships, communications, resources, budget, change, risks and issues
Prepare estimates and detailed project plan for all phases of the project
Procure adequate resources to achieve project objectives in planned timeframes
Define the Statement of Work and Specifications for the requested goods and services
Monitor, track and control outcomes to resolve issues, conflicts, dependencies and critical path deliverables
Maintain project objectives
Identify and resolve issues and risks
Report on project progress, and offers viable solutions and opportunities as they arise
Manage project scope and changes
Implements change practices
Manage resources to make sure the schedule is on track
Act as an internal quality control check for the project
Lead meetings and set expectations for the project team
Ensure that projects and programs are proceeding according to scope, schedule, budget and quality standards
Manage project and program issues and risks to mitigate the impact to baseline
Provide status reporting regarding project milestones, deliverables, dependencies, risks and issues, communicating across leadership
Provide on-site leadership for project team by building and motivating team members to meet project goals, adhering to their responsibilities and project milestones
Coach, mentor, motivate and supervise project and program team
Continue professional development in order to keep abreast of emerging technologies, methods
About You
The successful candidate will have the following:
Bachelor's Degree in appropriate field of study or equivalent work experience
10+ years of project management experience, including tracking and planning projects
10+ years of experience working with business stakeholders within a cross-functional matrix environment
5+ years of previous experience with gathering requirements from the client/business and documentation
5+ years of experience with full product lifecycle with an understanding of development lifecycle and various technology methodologies that support that lifecycle
Intermediate level of proficiency with MS Project, Excel, Visio, PowerPoint and Word with experience presenting to stakeholders and / or Senior Leadership
Proven ability to demonstrate a drive for results and accountability of business needs
Proven ability to work in an ambiguous environment and collaborate across multiple areas in order to achieve a common business objective
Interpersonal skills to influence and spur change, facilitate and enhance performance within a cross-functional environment
Demonstrate decisiveness in resolving business problems, making decisions and identifying priorities
How to Apply
Please apply by clicking the "Apply for Job" button and follow the instructions to submit your résumé. You can also apply by submitting your résumé directly to Sonia@parkerhuggett.com. If you are already registered with us, please contact your Recruiter and quote job 2707.
Thank you for your interest in this role. One of our Recruiters will be in touch with you if your profile meets the requirements for the role and the expectations of our clients. Please note that all candidates must be permitted to work in Canada to be considered for this opportunity. 
For more information on Parker Huggett and our process for matching top talent with top organizations, click here: https://parkerhuggett.com/our-process/