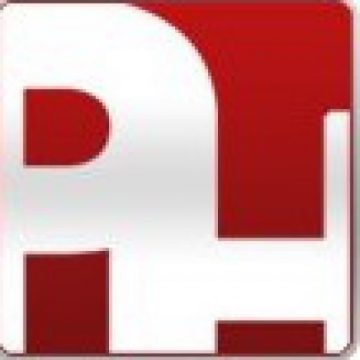 Senior Superintendent, ICI and High-Rise – Permanent – 2532 Surrey, BC
About the Opportunity 
The team at Parker Huggett are excited to be supporting a contractor who have a rich history of providing quality construction management services for over 30 years in the BC market and beyond. 
Having focused for some time on the delivery of complex high-rise projects and other residential developments, the organization has branched out and expanded their capabilities greatly in recent years with the promising addition of industry leading talent from across the ICI space as well.
Now, this senior leadership team is well underway with their ambitious plans for growing their group. Their project pipeline is strong in both ICI and residential projects and they are intent on keeping a focus on staying right-sized to deliver effectively for their clients, with a no-nonsense approach to constructability that any seasoned construction management professional would appreciate.
In their continued growth, they are seeking an experienced Senior Superintendent with experience on High-Rise projects to join their team and deliver single or multi-year projects valued from $50M to $300M.
Duties include but are not limited to: 
Field and site management of the project(s) and all project activities
Overseeing construction strategies, project execution plans, and schedules
Making complex decisions regarding schedule, construction methodology, change management, and balancing the risk/reward equation with respect to field and site management
Assisting the Project Manager with the delivery of the project and participating in the pre-construction phase on safety, schedule, and work sequencing to ensuring the project is built on time, within budget, and safely
Managing team members and carrying out performance management, disciplinary action, termination, back charges and other required actions
Developing site organization and addressing staffing needs required to execute construction activities within project schedule and budget
Being a leader in the field: coaching and mentoring field level personnel
Leading the review of construction drawings and specifications, planning and preparation of execution, inspection, testing and safe work plans, and pre-empts problem areas
In conjunction with the Project Manager, reviewing billable charges for materials and subcontractor requisitions to approve or deny as appropriate
Ensuring project closeout is appropriately finalized to settle all close-out obligations, demobilize all resources, and transition the project to the client
Taking personal responsibility to ensure a sincere and thorough dedication to Safety and Quality amongst all project stakeholders;

Facilitating all Progress and Safety meetings with subcontractor representatives, and review and obtain agreement on upcoming work to be accomplished
Ensuring that the project site specific plan (PSSP) is properly developed and implemented
Assisting, conducting, and coaching worker(s) in risk assessment and safe work practices
Ensuring compliance with client requirements, Occupational Health and Safety Regulations, and all applicable government laws and regulations
About You
The successful candidate will have the following:
20+ years of related or relevant experience as a Superintendent; prior experience as a tradesperson is an asset
Specific project experience should include institutional, commercial and residential high-rise construction with aggressive schedules; as well as specific experience with complex structural, mechanical and building envelope design
Experience with site development of projects with multiple buildings and phases working in tight urban core environments
A strong knowledge of, and experience with, North American construction methodology and techniques
High standards for safety and the well-being of all site workers
Excellent organization and communication skills
The ability and desire to work productively with others and manage large project teams
About the Job
This is a full-time, permanent position, with competitive salary and benefits on offer in a growing and exciting environment.
How to Apply
Please apply by clicking the "Apply for Job" button and follow the instructions to submit your résumé. You can also apply by submitting your résumé directly to ScottH@ParkerHuggett.com. If you are already registered with us, please contact your Recruiter and quote job 2532.
Thank you for your interest in this role. One of our Recruiters will be in touch with you if your profile meets the requirements for the role and the expectations of our clients. Please note that all candidates must be permitted to work in Canada to be considered for this opportunity. 
For more information on Parker Huggett and our process for matching top talent with top organizations, click here: http://www.parkerhuggett.com/#ourprocess